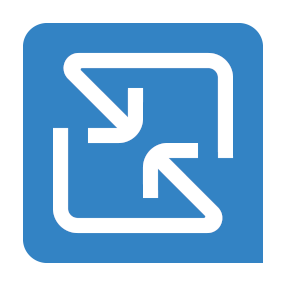 SEO has become a word that we have come across very frequently. But most people don't know exactly what SEO means. SEO is an acronym for the terms 'Search Engine Optimization'. In short, SEO's aim is to place websites on the top of search engines results. Thus, access to the sites increases, more audiences are reached and the result becomes a popular site.
What Do SEO Tools Do?
Since the optimization process has been progressive in many ways, it has emerged in different tools for different studies. With these tools, you can make your work more efficient and increase control of your projects.
There are tools that you can follow the daily and weekly performances of the words you target and your link building strategy. It should not be forgotten that search engines make continuous improvements in order to offer the best results to their users, and as a result, the criteria they look at on their websites change over time.
Some tools are needed to help work on SEO on websites. Thus, if there are errors in the project, it can be resolved in a short time. So SEO tools are very important for a smooth working without errors. Some of these SEO tools are;
Webmaster Tools: This tool shows the general status of your site, measures your site speed, and gives a warning if there are errors on the site. So you can intervene these troubles early. It is the most important SEO tool that all site owners should use.
Analysis Tool: It makes a general analysis about the density of the visitors to the site and what they are doing.
SEO Trends: Controls the keywords used.
Keyword Tool: Provides us with an analysis of how often the keywords used in the site are searched by which countries.
Website Optimizer: Shows different versions of the site, helps you use it.
The complexity of organic search requires you to take advantage of certain technological aids. There are many tools in this market. The price, functions and effectiveness of each one vary according to the other. There are a few tools to use if you want to level up your strategy after you have done all the basic work.
Competition in the SEO field is extremely high. Many companies strive to be at the top of the search results. The situation that is different among competitors is in two different categories: people and technology. Your SEO team or agency you work with should know to take advantage of the best technologies available in the market.
Google's Tools like Keyword Planner, Search Console and Google Analytics are sufficient to meet basic needs. However, if you want to improve your SEO strategy, you should invest in third party technologies. As a result, this investment need creates a crowded market. It is not possible to survive in this crowded market without any guidance. The large number of tools around makes the choice difficult.
Indeed, there are one or two different areas where each tool is very good. Most of the tools claim that they offer all-in-one solutions, but qualifying their work in this way means making a huge mistake. Instead of sticking to a single tool, you should try to work with several tools to cover all areas.
We highly recommend the website called Link Assistant for SEO Tool.  Link-Assistant  is the manufacturer of the world's leading SEO software. Currently they have four cutting-edge products, you might have heard about: LinkAssistant, SEO SpyGlass, Rank Tracker and Website Auditor. These sell like hot cakes. But unlike hot cakes our software never cools down since they are keeping it ahead of the curve all the time. 
CLICK HERE TO GET MORE INFO ABOUT LINK ASSISTANT!